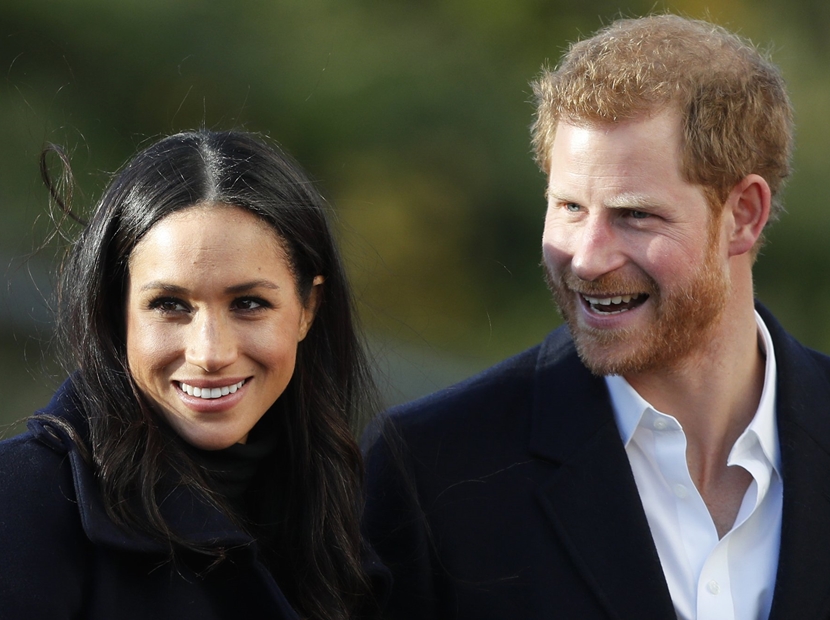 Así lució Meghan Markle en su primer evento oficial tras dar a luz a Archie (+Fotos)
El Cooperante | 10 junio, 2019
Caracas.- El príncipe Harry y su esposa Meghan, estuvieron entre los invitados de la familia real que asistieron el sábado a un desfile militar anual en honor a la reina Isabel, el primer compromiso oficial de la duquesa desde el nacimiento de su hijo Archie.
Conocido como "Trooping of the Color", el desfile ha conmemorado el cumpleaños del monarca británico reinante durante más de 260 años, y este año contó con más de 1400 soldados, cerca de 300 caballos y 400 músicos.
El despliegue se cierra con un vuelo de la Royal Air Force de Gran Bretaña. Meghan Markle, una actriz estadounidense que se casó con Harry en el Castillo de Windsor en mayo de 2018 y ganó el título de Duquesa de Sussex, dio a luz a Archie el 6 de mayo.
En las fotos, compartidas a través de las cuentas de Instagram de los duques de Sussex y los duques de Cambridge, se ve a Meghan sonriente mientras viaja junto a Camila Parker, pareja de Carlos de Gales, y a Kate Middlenton, con quien, según la prensa inglesa, no se lleva nada bien.
Ella no estuvo entre los miembros de la realeza que se reunieron con el presidente de Estados Unidos, Donald Trump, durante su visita de estado a Reino Unido a principios de esta semana. Durante la campaña electoral de Estados Unidos de 2016, ella acusó a Trump de ser misógino y divisivo.
Comentarios
comentarios